The Art of Pad Thai, Live from Thailand
The Art of Pad Thai, Live from Thailand
Experience culture through cuisine! Have our chef LIVE from the Hill Tribes of Thailand show you how to make one of the most beloved dishes on the planet: Pad Thai! Your friends and family will be grateful you did. Together we will cook this cuisine from our local Northern Thailand family recipe that is used as a quick, fresh every day meal all over Thailand. Once ingredients are assembled and prepped, the dish only takes about 15 minutes of actual cooking time. All ingredients are from your own kitchens and the recipe us adjustable to match what your local grocery carries. The recipe can also be easily adapted to be vegetarian or vegan. There will also be time for a Q&A session for special ingredients that you might have at home and not sure how to use it properly. We will stay with you throughout the cooking session and guide you through each step.
How to participate: Join a video call from your phone, computer or tablet.
Duration: 50 Minutes, unless otherwise noted
Group Size: up to 10 participants, defined as computers logged into the experience
Some experiences require you to assemble a few materials in advance. If so, those are listed here:
Asian grocery stores are likely to have all of these items. But regular grocery stores carry very workable substitutions, as noted.
1 package dry pad thai noodles,
1 large shallot finely diced,
4 chopped garlic cloves,
1 teaspoon chopped ginger,
2 eggs whisked with a pinch of salt (can be skipped for vegetarian),
6-8 oz of chopped tofu/beef/chicken or shrimp,
salt,
2 tablespoons cooking oil (peanut oil, coconut oil or vegetable oil will work),
limes.
Pad Thai sauce: 3 tablespoons fish sauce (see substitute vegan fish sauce below),
3 tablespoons brown sugar (in Thailand we usually use palm sugar),
3 tablespoons rice wine vinegar (regular white vinegar will work),
1 teaspoon soy sauce
Garnish: (all optional) lime wedges, fresh bean sprouts, chili pepper flakes (if desired), chopped green onions, roasted peanuts
Optional vegan fish sauce to substitute for fish sauce from above:
4 cups water,
¼ cup soy sauce– shoyu, tamari, or Braggs liquid amino acids,
1/2 cup dried mushrooms like shiitakes,
1 4 x 8 inch sheet of dried kombu ( seaweed) or wakame seaweed,
4 garlic cloves, sliced,
2 ½ tablespoons salt,
Optional additions- 1 fat shallot sliced,

grilled (charred) onion, roasted garlic, black garlic, small splash rice wine, sherry, or rice vinegar. Smoked Shoyu if you can find it, is a great option for the soy sauce.
Instructions: Bring all to a simmer in a medium pot, uncovered, over medium heat. Simmer until reduced by half. You should have about 2 cups of liquid.
Cost: $28/person unless otherwise noted.
Tax deductible
Credited toward any future Globe Aware program for up to 3 years, up to $100
85% of your contribution goes toward our charitable programing and coordinator, 15% admin
Have 9 friends to register for a session? Yours is free!
Book a private group
Want to join with just your family and friends? We can host a private group for up to 10 guests for $250
Email us at office@globeaware.com or call us at 877-588-4562, option 1
Share one of these fun moments with friends and family from wherever they are!
---
How to participate:
Join a video call from your phone, computer or tablet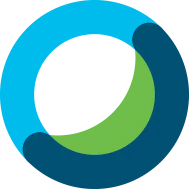 Download WEBEX for free on a desktop or mobile device. After you book, you'll receive an email with a link and details on how to join.
Detailed instructions for Webex setup: https://help.webex.com/en-us/nrbgeodb/Join-a-Webex-Meeting
---
Please book at least 48 hours before your chosen date and time to give us time to prepare our coordinators in different time zones.
Register for Art of Pad Thai, Live from Thailand
Register