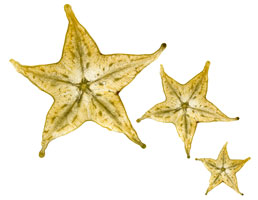 A huge HAPPY NEW YEAR to you and yours! We hope that the coming year brings you as much joy and color as 2013 did for us. Make 2014 the year to explore and give back. We'd love to help!

"The real voyage of discovery consists not in seeking new landscapes, but in having new eyes."
― Marcel Proust

Volunteers of the Year

As part of a year-long celebration honoring our volunteers, we conducted an awareness campaign featuring some of our amazing Globe Aware volunteers. It is with tremendous pride and happiness that we announce the Houlihan Whitlock family who went to Ghana with us last year. They have won $500 towards their next volunteer vacation with Globe Aware. A huge thanks to all those volunteers of the month who participated in our Facebook program and to those who cast their votes.


It was such a privilege to fly across the world to Ghana, Africa and land in a country so different from ours and so vibrant in its own way. Upon meeting our coordinators, Robert, Setor, and Bless, we knew immediately we would be well cared for throughout our stay. They guided us on our journey with love and a great sense of humor. Ivy always provided us with the best meals.

The people in our village of Akuave are so loving and happy. From the first day we felt so welcomed into their community. Appreciating diversity is one of the values on which I've been raised and which Chris and I have taught our children. To experience the feeling of being a minority in a town and appreciated for it was a lifelong learning experience and one that we will cherish forever. Now that we are back in the states, we think of the villagers of Akuave frequently and are at times brought to tears by how much love they shared with us. We are still communicating with them and hoping to help the school in the future. Thank you Globe Aware!

Beth, Chris, Sam, and Ella

View the Houlihan Whitlock family volunteer vacation video - click here


Other 2013 Volunteers of the Month included:

Corey Welter

Melissa Oliver

Elaine Lin

Jeb Butler

Donna Kaylor/Maddy Mason

Audra Turnbull

Regina Dugan & Karin Baisden

Erin Zivic

Zoe Romney

Vlamisky Family

Caitlyn Costa

Find your perfect volunteer vacation with Globe Aware - CLICK HERE!

The greatest gift we could have is your participation in our programs and

sharing our facebook

with others who like to have fun and help people.

Stay Involved, Commemorate

As you reflect upon your program, you may ask yourself "how can I continue to help?"

Purchase this $28.95 survival cord bracelet to memorialize your experience. Proceeds will go toward the purchase of more project materials for the location you choose.

Order Your Commemorative Bracelet Today -

CLICK HERE

Big Group, Big Adventure, Big Help!

More huge thanks to our groups of 100 and 200 respectively to Cambodia and Peru this year. We're looking forward to seeing you in Guatemala in February!

Here are some photos:






Globe Aware takes its volunteers' safety very seriously. Not only do we monitor the U.S. Department of State travel alerts, advisories and warnings and those produced by the equivalent agencies in Canada and the United Kingdom, but we also follow situations in each country closely through our staff on the field and our peer organizations and by calling the Embassies directly. It is our policy to cancel programs whenever there is an official travel advisory issued to a particular country or region. Other warnings are evaluated and assessed, and programs will be adjusted accordingly as Globe Aware deems appropriate. For future travel advice, please stay updated on Globe Aware's Facebook page for suggestions and insight into current alerts.

Travel the World in your Pajamas!

Globe Aware has joined Pinterest!
Globe Aware has recently joined the online pin board Pinterest. We are sharing beautiful photos for our volunteers past, present and future to add to their own boards. Globe Aware trips are perfect additions to your travel boards, wish list, or bucket list boards. Follow us today! See what other volunteers have experienced: the change they have made in communities as well as the breathtaking beauty of the destination.

CLICK HERE

"Friend" Globe Aware on Facebook and Follow Us on Twitter!

Globe Aware is on Facebook and we are also on Twitter and we would love it if you were to join us!
Please become our friend on Facebook and follow Globe Aware on Twitter. Stay up-to-date with the latest news and the best bits about our many volunteer vacation destination, trips and volunteers. And after you've friended us, please feel free to write on our wall, leave us a comment, share a picture of yourself and invite your other friends to join us as well!



Please add us, follow us and help us give a little back to the many communities around the world.


Call our offices Toll Free 877-LUV-GLOBE (877-588-4562) or 214-206-1421 or email for more information.