Do any of our Globe Aware volunteers do this already before they head out to travel? Find out why snapping photos of luggage might help if they ever get lost!
---
Why You Should Always Take a Photo of Your Luggage Before Checking It
It could save you a massive headache — and money.
By Stacey Leasca
October 16, 2022
Travel + Leisure
Preparing for a trip always comes with a long to-do list and even though you may have thought of everything, from calling your bank to buying travelers insurance, taking a photo of your luggage — contents and all — may be just as important.
As airlines recover from a summer of delays, cancellations and yes, lost bags, having proof of what your belongings look like may help you receive compensation in case your checked luggage doesn't arrive to your destination, or arrives damaged.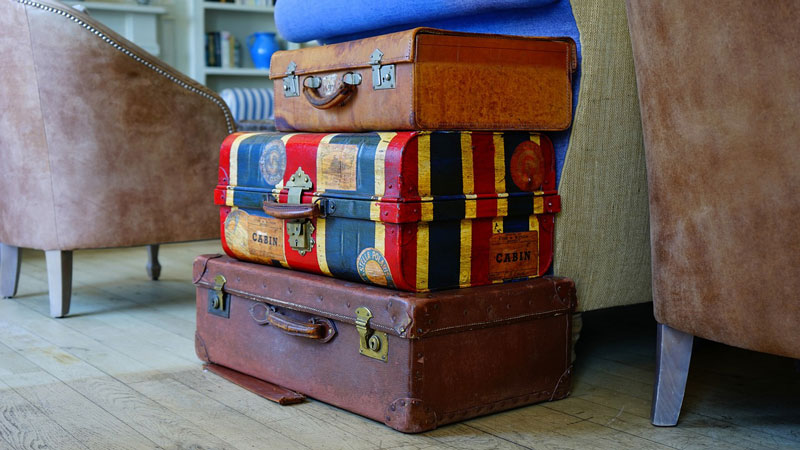 "Airlines are required to compensate passengers if their bags are damaged, delayed, or lost," the Department of Transportation's website reads. "Airlines are required to compensate passengers for reasonable, verifiable, and actual incidental expenses that they may incur while their bags are delayed — subject to the maximum liability limits."
And FYI, those "liability limits" are $3,800 for domestic delays and $1,780 for international.
"This is the most that airlines must pay a passenger for a lost, damaged, or delayed bag," the DOT added. "Airlines are free to pay more than the limit but are not required to do so."
This money can be used to cover the cost of items needed during a trip, like new clothing, toiletries, or other necessary goods. If you do go out and purchase items while your bag is delayed and before you are granted compensation by the airline, make sure to hold onto the receipts to help with your claim later.
If your luggage seems to be (sadly) lost for good, check in with your airline as the rules vary from carrier to carrier. However, the DOT noted that most airlines declare a bag lost between five and fourteen days after the flight. And, again, importantly, the DOT explained, for lost luggage claims, "airlines may require receipts or other proof for valuable items that were in the lost bags."
So go ahead, have a little photoshoot with your luggage — just in case.
Passenger advocate group AirHelp also advised to not only take a picture of your luggage and packed items — including valuables — but to snap a photo of your bag tag before it heads off onto the carousel at check-in. This should help airline staff track down where your bags may be — on the wrong plane, left at the departure airport, or somewhere in between.