Last week, we mentioned the TSA-Precheck, but did our Globe Aware volunteers know about this app!? The Mobile Passport Control App may be just what you need to clear the airport lines at your volunteer vacation destination.
---
Save Time Re-entering The U.S. With This Free App
By TYLER FOX
Travel Off Path
July 18, 2022
Have you ever come back from an international trip and noticed signs displaying "Mobile Passport" as you make your way through U.S. Customs? If so, you've probably noticed that the line was much shorter than the one you were in. What you may not know is that it is completely free and easy to hop in the shorter line using a U.S. Customs and Border Protection phone app called Mobile Passport Control (MPC). The app is available on iOS and Android, is free of charge, and requires no application or membership fees. This sets it apart from Global Entry, which requires a $100 application fee, with membership only lasting five years.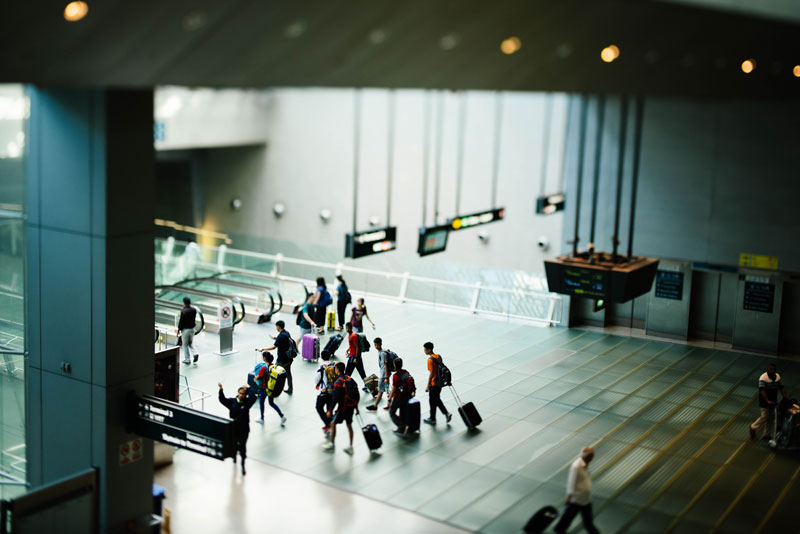 Who Can Use It and Where?
Using Mobile Passport Control is a great way to speed up your processing time through customs when returning to the United States from an international trip. The app can be used by U.S. citizens and Canadian citizen visitors who have a B1/B2 visa. Currently, 31 U.S. international airports offer the service, as well as four seaports. Some popular airports that offer the service include:
Hartsfield-Jackson Atlanta International Airport (ATL)
Dallas/Fort Worth International Airport (DFW)
Denver International Airport (DEN)
Chicago O'Hare International Airport (ORD)
Los Angeles International Airport (LAX)
How Does It Work?
You'd think that everyone would be using the app to be able to get through Customs faster. However, many people either don't know about the app or don't know how to use the service. It is easy to use once you begin. The steps, in order, are below:
Download the app on either an iOS or Android device.
Using Wi-Fi or data, enter your passport number and personal information, including your arrival airport and terminal.
Take a selfie.
Answer trip and declaration questions and submit. This replaces the paper forms often handed out on planes before landing.
After submitting, you will receive a QR code on your device.
Go to the MPC processing lane and breeze through Customs by showing your QR code and passport to a Border Patrol Officer who will finalize your entry into the U.S.
It's That Easy
That's really all there is to it. Using Mobile Passport is simple, easy, and free. Most importantly, however, it can save you loads of time coming back into the United States. Amid staffing shortages and the airport chaos that has emerged this summer, any amount of time savings is worth investigating, especially if it is free.
What Do Users Think?
As with every app, program, or service, user reviews are mixed. For this particular service, reviews don't vary much and are generally all or nothing. If the app and the process go smoothly, users rate it five stars, citing the time saved and ease of use. In contrast, a one-star review followed when users had trouble with the app or the processing lane.
The biggest complaint about the app is actually not about the app itself but rather the airport's processing lanes and use (or lack of use) of the system. According to one user, they were able to use the app to gain their QR code prior to arrival at Chicago O'Hare International Airport (ORD). However, when they got to Customs, they were told that Mobile Passport was no longer accepted.
In contrast, another review says it only took 3 minutes to get through Customs and Border Patrol at John F. Kennedy International Airport (JFK) after taking advantage of the dedicated MPC lane, though it also states that it did not work at Fort Lauderdale-Hollywood International Airport (FLL) as the airline was not utilizing the system. Both airlines are listed on the Mobile Passport Control's listed of locations offering the service, leaving travelers wondering why there is inconsistency.
The Verdict?
In either case, it seems worth the effort to at least try and use the app. As one user pointed out, it only took five minutes to download the app, input all information, and submit it. Even if travelers are told they will have to wait in the longer line due to it "no longer being accepted," five minutes on the tarmac is a worthy gamble for a considerably shorter line and processing time.