Following the death of Queen Elizabeth II, the UK is set to enter a period of mourning that will last between 10 and 12 days. Public gatherings, business closures, event cancellations and transport disruptions are likely during this time. If you're a Globe Aware volunteer traveling through the UK in the coming days, here's what you need to know.
---
Death of Queen Elizabeth: how the mourning period will impact travelers in the UK
Lonely Planet
Sep 12, 2022
Following the death of Queen Elizabeth II last Thursday, the UK is in a 10-day period of mourning. Public gatherings, business closures, event cancellations, and transport disruptions are likely during this time, culminating with a National Day of mourning next Monday, September 19 to coincide with the state funeral. If you are traveling to the UK in the coming days, here's what you need to know.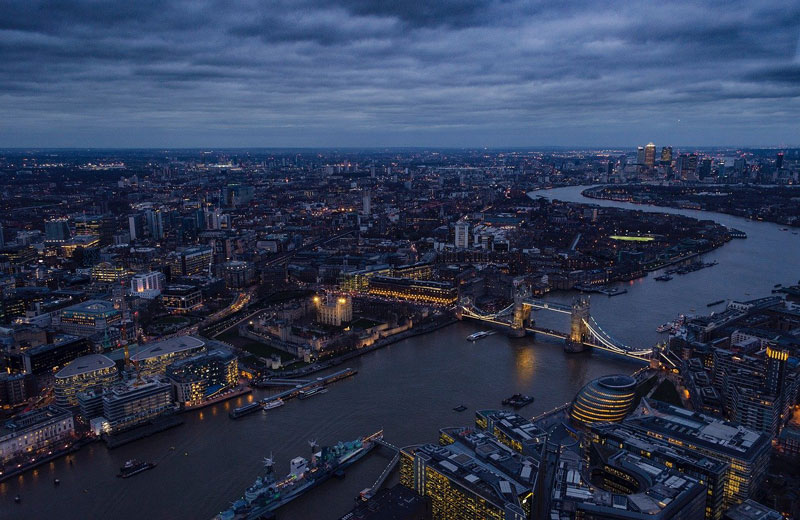 Are museums, restaurants, and shops open?
Even though the UK is in a period of national mourning, it will be business as usual for most places with a statement from the government confirming that "there is no obligation on organizations to suspend business". That said, you may still find that some will close or operate at shorter hours during this time, particularly on September 19 - the day the state funeral will take place.
It's a good idea to check ahead to make sure that opening times haven't changed, especially when visiting a museum or cultural establishment. The Royal Collection Trust, which manages royal estates and attractions, has closed all six of its sites for the duration of the mourning period. Westminster Abbey is also closed to tourists until September 21.
Will events be canceled?
Yes. If you are traveling to the UK for a particular event that's not connected to the queen's passing, your plans will probably go awry. All major sporting events were canceled last weekend including football (soccer), golf, cricket, racing, and rugby fixtures. Games will be impacted on the weekend of September 17 and 18 too.
London's Hackney Carnival, a major celebration of Caribbean culture in the UK, was called off on September 11 and a number of film festivals, Pride events, and other big occasions have either been scaled back or canceled outright.
Again, it's a good idea to confirm that plans haven't changed before going anywhere as it's likely schedules will continue to change over the coming days.
Get local insight on destinations all over the world with our weekly newsletter delivered to your inbox.
Will trains run? Can I expect transport disruptions?
You'll likely encounter transport disruptions across the UK but particularly in London and Edinburgh where much of the official ceremonial arrangements are taking place. In London, access to some areas in the city center will be restricted with road closures and diversions as people travel to Buckingham Palace to commemorate the queen. "We expect large crowds, which can pose risks to public safety," the government said in an earlier statement.
Planned industrial action across rail networks has been canceled for September but expect train and bus schedules to be impacted throughout the mourning period. Planning journeys in advance "will be essential," according to a joint statement from Network Rail and Transport for London. London, they said, will be "exceptionally busy" and Tube stations could temporarily close to avoid overcrowding.
"As Her Majesty's coffin travels to London to lie in state at the Palace of Westminster, it is expected that we will see unprecedented travel demand in the capital, especially from Wednesday, September 14," the statement from the rail companies reads. "Transport providers have well-developed plans with extra staff and services coming on-stream to help people get to where they need to be."
London Underground passengers are asked to avoid Green Park station, the nearest one to Buckingham Palace due to "high numbers of customers passing through and try other nearby options including Victoria, Piccadilly Circus, and St James' Park.
Airports and flight schedules shouldn't be impacted, but trains and busses to London's airports may suffer delays and overcrowding.
How can I take part in commemorations?
The state funeral is taking place at Westminster Abbey in London on the 10th day of mourning, that is Monday, September 19. But beforehand, people have an opportunity to commemorate the queen at various events and gatherings across the UK.
Edinburgh
Following her death at Balmoral Castle in Scotland, the queen's coffin made a five-hour journey from Balmoral Castle to Edinburgh this weekend, where it stayed overnight in the Throne Room at the Palace of the Holyroodhouse, her official residence in the city.
Today, Monday, it will be taken in the afternoon in a procession to St Giles' Cathedral, with King Charles III expected to lead the royal family in from the Palace of Holyroodhouse to nearby St Giles' Cathedral for a service of thanksgiving. Thousands are once again expected again to line the city's Royal Mile as they did on Sonday. Members of the public are permitted access to the cathedral to pay tribute from 5pm on Monday until 3pm on Tuesday. A queuing system is in place with wristbands allocated and security checks and mobile phone use restricted.
London - How to attend the queen's lying in state at Westminster Hall
On Tuesday evening the queen's coffin is set to be flown to London, where it will be taken first to her former home at Buckingham Palace. It is expected that the coffin will be taken in a procession on a gun carriage on Wednesday from Buckingham Palace to Westminster Hall, the oldest building at the Houses of Parliament, where it will lie in state for five days, until the nation holds a minute's silence on Sunday, September 18 at 8pm.
All roads in central London are expected to close to traffic for the public to stand along the route. The Hall will be open to the public for 24 hours each day, with over three-quarters of a million visitors expected to file past the coffin which will be closed and placed on top of a raised platform known as a catafalque.
The British government issued guidance for anyone planning to go to parliament: "You will need to stand for many hours, possibly overnight, as the queue will keep moving." People have been told to reconsider bringing young children given the long waiting times expected and to pack food and drink and any medication they may need.
Those wishing to witness the historic event will need to pass through airport-like security screening before entering Westminster Hall, so no liquids will be permitted through. Once inside photography is banned and those wishing to attend have been told to dress appropriately, anyone wearing clothes that are heavily marked with branding or marketing messages will not be allowed entry. Larger bags can be left at the bag-drop facility but capacity is limited.
Where can I leave flowers?
Buckingham Palace has become a focal point for people to congregate since her passing. Any flowers left at the Palace gates are being moved to nearby Hyde Park and the Green Park Floral Tribute Garden, which is also becoming a gathering point for visitors.
What about the coronation of King Charles?
That event won't happen for another few months. It probably won't even happen this year. Queen Elizabeth II's coronation took place 16 months after her accession in 1953, so her son's coronation will likely take some time. Details haven't been made public yet but it's likely, despite the current cost of living crisis, it will be a major event with plenty of pomp, pageantry, and anachronistic traditions.
How do I approach discussing the queen with people in the UK?
While there's no universality of sentiment in the UK - as even a cursory scan of the polarised world of social media will reveal - this is going to be an extraordinary few days to be in the United Kingdom. People will be going into new shared experiences and visitors will be a part of something unique. Expect wall-to-wall media coverage of funeral arrangements, and pundits discussing the queen's legacy and what the future has in store for the monarchy.
Bear in mind that the royal family is a symbol of many things in today's UK - tradition, privilege and, of course, colonialism. When talking to people there's no need to shy away from the queen's death but on the other hand, no one will expect to be offered sympathy. Meanwhile, away from royal honeypots like Buckingham Palace and Windsor Castle which will be busy and strewn with floral tributes, Brits will be (mostly) keeping calm and carrying on. Away from grappling with constitutional questions, most people are more worried about energy bills and inflation.