Just because COVID-19 testing is no longer required for travelers bound for the U.S., that doesn't mean you shouldn't pack a few COVID-19 tests. There are still plenty of good reasons to for our Globe Aware volunteers, find out what they are!
---
Why I'm still traveling with COVID-19 tests
Kyle Olsen
The Points Guy
After two years, the COVID-19 testing requirement for travel to the U.S. has finally been dropped, which means there's one less hurdle for international travelers. However, if you're like me, you still have several unused eMed proctored tests. Is it time to stash them in the back of the closet?
That's not what I'm doing. Here's why:
There's still a risk of getting COVID-19

One of the most obvious reasons I still travel with COVID-19 tests is because the pandemic is far from over. In the U.S., we're still averaging around 100,000 cases per day.
Travelers need to be prepared, which is why I'm thinking ahead. I certainly hope to never catch COVID-19 on a trip, but it could happen. Smart travelers need to be ready for that very real possibility. If I test positive, I will want to test myself regularly until I'm once again testing negative. Because of that, I need to carry at least three or four COVID-19 tests.
When I travel, I take at least one eMed proctored test and my NHS Trace & Test box, which was given to me for free during my last trip to London. The NHS box is portable, at about six inches long, and it includes about half a dozen tests.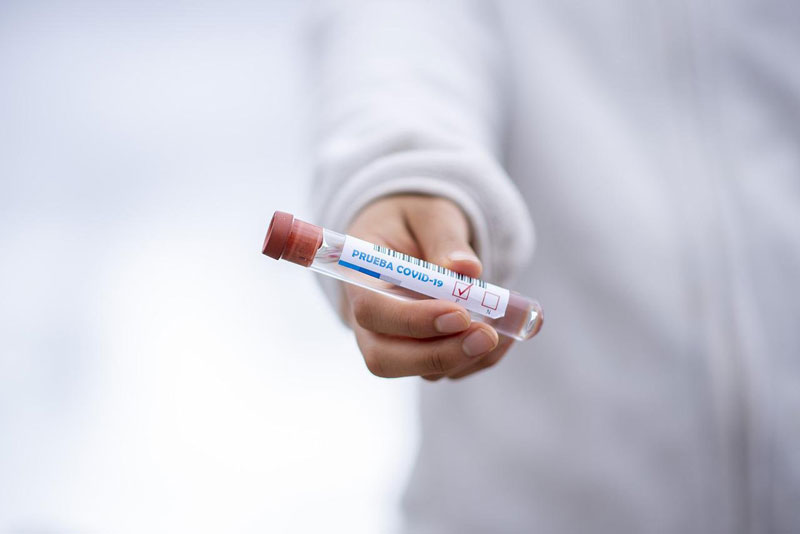 Some countries still ask for negative COVID-19 test results
As you know, each country has specific COVID-19 requirements. COVID-19 testing requirements still remain in place throughout the world, particularly for unvaccinated travelers. Even if you plan to travel to a country that doesn't have a COVID-19 testing requirement, your plans could change. With a proctored test on hand, you have additional flexibility to travel as you please.
You definitely don't want to find yourself in a situation where you can't board a plane because you don't have a negative COVID-19 test result on hand.
The requirement could come back at any point
Perhaps the most obvious reason to travel with a COVID-19 proctored test is that the testing requirement could come back at any time without significant advance notice — even though it might be unlikely. And there's a chance that if the testing requirement returns, there would be a shortage of COVID-19 proctored tests.
As a result, when my fellow U.S.-bound travelers scurry to get tested, I'll be ready to go.
Bottom line
Just because COVID-19 testing is no longer required for travelers bound for the U.S., that doesn't mean you shouldn't pack a few COVID-19 tests. I wouldn't go out and buy new proctored tests today. However, if you still have some unused tests, there's no harm in throwing one into your backpack before you leave for the airport.