India has done away with Covid-19 testing and quarantine for fully vaccinated passengers from 82 countries, which include the US. Globe Aware volunteers can now consider booking a spring break in the beautiful city of Jaipur!
---
India relaxes entry norms for travelers from 82 countries, no testing or quarantine from next week
TNN
Feb 10, 2022
MUMBAI: India has done away with Covid-19 testing and quarantine for fully vaccinated passengers from 82 countries, which include the US and the UK. Under the new guidelines issued by the union ministry of health and family welfare on Thursday, India has also done away with its classification of `at risk' countries as well. The new norms will come into effect from 00.01 hours on February 14.
The new guidelines will replace the ones issued on January 20, under which passengers from all countries had to undergo an RT-PCR test within 72 hours of undertaking the journey. The January 20 guidelines are currently followed and under this, passengers from `at risk' countries have to undergo another RT-PCR test on arrival. If they tested negative, they would have to home quarantine for a week and had to undergo another RT-PCR test on the eighth day of arrival into India.
From Monday next week though, fully vaccinated passengers from 82 countries can fly into India without testing and quarantine, if they are vaccinated and free of symptoms, that is. The 82 countries include those that have agreement with India on mutual recognition of vaccination certificates of nationally recognised or WHO recognised vaccines, said the guideline.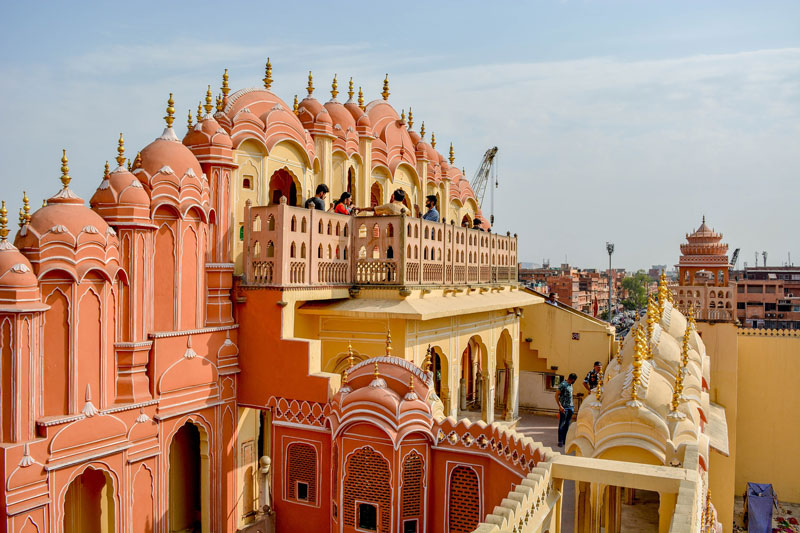 "Similarly, there are countries which presently do not have such an agreement with India, but they exempt Indian citizens fully vaccinated with nationally recognised or WHO recognised vaccines. On the basis of reciprocity, the travellers from only such countries which provide quarantine-free entry to Indians will be allowed for relaxation under certificate of completing full primary vaccination schedule of Covid-19 vaccination," it said adding that the list of countries whose fully vaccinated passengers are permitted to travel into India sans tests will be updated from time to time.
The travel industry welcomed the move. "Such a move shall infuse confidence in the industry, as well as the travelers, who would look at India as a must-visit destination, especially post-pandemic. It will also help Indian tourism regain and build its market share to pre-Covid levels," said Jay Bhatia, vice president of Travel Agents Association of India.
Under the latest guidelines passengers from 82 countries which include Sweden, Switzerland, Sri Lanka, Spain, US, Turkey, UK. Thailand, Singapore, Saudi Arabia, Nepal, Qatar, Canada, Bangladesh, Oman and Australia among others will only need to show proof of vaccination.
"All travelers will have to submit a self-declaration form on the online Air Suvidha portal (https://www.newdelhiairport.in/airsuvidha/apho-registration) before the scheduled travel, including last 14 days travel details," said the guideline, referring to an existent norm will continue.
Passengers from these 82 countries who aren't vaccinated will have to undergo an RT-PCR test within 72 hours of journey and upload the test report on the government portal. Those with vaccination certificates will only need to upload the said document onto the portal.
"Each passenger shall also submit a declaration with respect to authenticity of the report and will be liable for criminal prosecution, if found otherwise. They should also give an undertaking on the portal or otherwise to ministry of civil aviation, government of India, through concerned airlines before they are allowed to undertake the journey that they would abide by the decision of the appropriate government authority any post arrival requirement to undergo home/institutional quarantine/ self-health monitoring, as warranted," the guideline added.
On arrival, thermal screening will be carried out at the airport, the self-declaration form filled online shall be shown to the airport health staff, it said. The passengers found to be symptomatic during screening shall be immediately isolated and taken to medical facility as per health protocol. "If tested positive, their contacts shall be identified and managed as per laid down protocol.. Contacts of the suspect case are the co-passengers seated in the same row, 3 rows in front and 3 rows behind along with identified cabin crew," the guideline said.
Apart from this, about 2% of the total passengers in the flight shall undergo random post arrival testing at the airport on arrival. If such travellers are tested positive, their samples should be further sent for genomic testing, they shall be treated/isolated as per laid down standard protocol. "All travellers will self-monitor their health for next 14 days of arrival," it adds.