Vietnam Airlines is resuming more international routes as the airline starts preparing for the reopening of the country. Globe Aware is optimistic our volunteers will be ably to visit the country safely in 2022.
---
Vietnam Airlines Brings Back More International Routes In Preparation For Reopening
July 13, 2021
Jay Singh
Vietnam Airlines is resuming more international routes as the airline starts preparing for the reopening of the country. While the airline has been operating some international flying over the last year, the carrier is now bringing back more regular flights to points in Australia, Europe, and Asia starting this month.
Vietnam Airlines starts to bring back international routes
To serve the needs of essential workers, international students, and any other official travelers who need to come to Vietnam, the carrier will be resuming several international routes.
To Australia, Vietnam Airlines will be flying between Ho Chi Minh City's Tan Son Nhat International Airport (SGN) and Sydney International Airport (SYD) with two flights per week from July 15th through October 30th. A second flight to Australia will run once per week from SGN to Melbourne Airport (MEL) from July 20th through October 30th.
Meanwhile, Europe will see Vietnam Airlines service with some relatively specific dates in mind. Frankfurt Airport (FRA) will see flights from Hanoi's Noi Bai International Airport (HAN) on July 25th, 38th, and August 21st. Return flights to Vietnam will run on July 26th, 29th, and August 22nd.
London Heathrow Airport (LHR) will see nonstop service from HAN on August 14th and September 2nd. Return flights from London to Hanoi will run on August 14th and September 3rd.
Closer to home, Vietnam Airlines will be flying between Hanoi and Tokyo Narita International Airport (NRT) with two flights per week from July 17th to October 30th. Narita to Ho Chi Minch City will also resume. Next up will be flying between Ho Chi Minh City (SGN) and Bangkok's Suvarnabhumi Airport (BKK) from August 1st to October 30th.
Vietnam Airlines will be flying widebodies on international flights. This will include both Boeing 787 and Airbus A350 aircraft. Both jets feature lie-flat products in business class.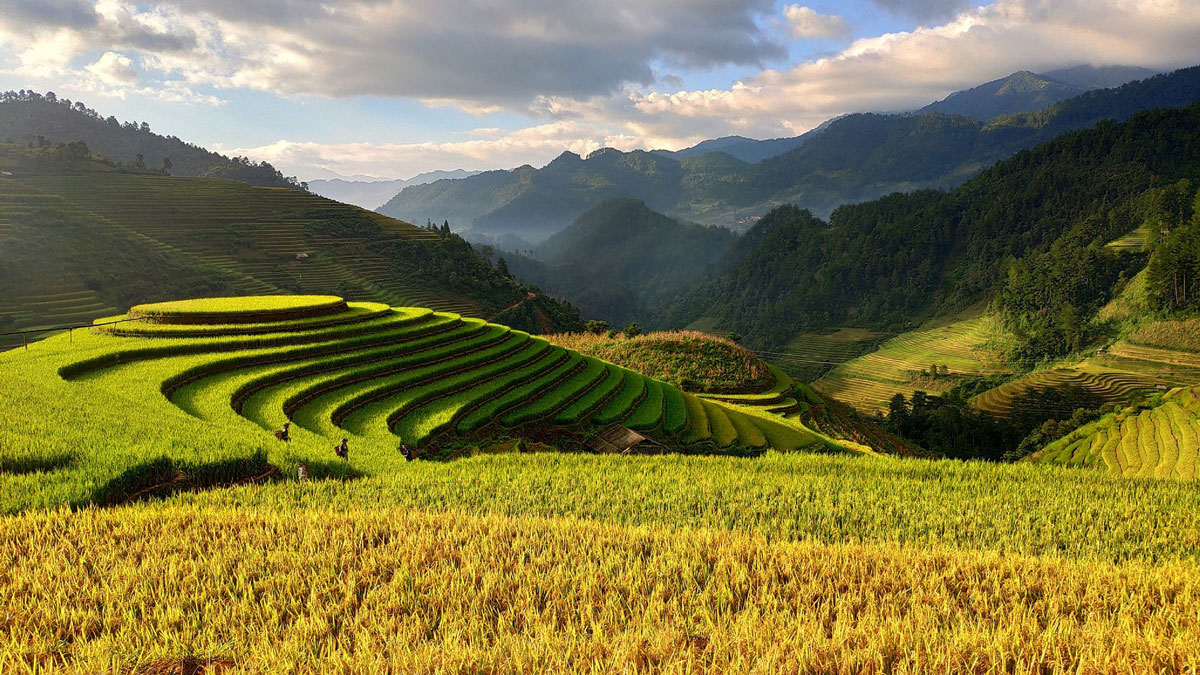 Preparing for the return of international travel
Vietnam Airlines is expanding its international flight network in preparation for handling two-way flight operations.
Vietnam was well-renowned during the crisis for strict entry restrictions, including mandated quarantines for international travelers. While many of those restrictions remain in place, there are signs that Vietnam is looking to reopen.
Vietnam Express reports that the Vietnamese Ministry of Culture, Sports, and Tourism is looking to reopen Phu Quoc for foreign tourists. This pilot program would allow fully vaccinated travelers from Europe, the US, and some Asian countries to visit the island.
A tourist destination located off the coast of Vietnam, the island could work well for international tourism. Thanks to its isolation from the mainland, it is possible to more easily isolate the virus if the reopening does not go as planned. Plus, with a small population, it is easier to vaccinate all residents there.
When will Vietnam reopen?
Vietnam has taken a very strict approach to the pandemic. With case spikes – even comparatively small ones – the country has not hesitated to lock down the most impacted areas. However, the recent spike has proven to be more difficult to control.
However, locking down and shutting down entirely is not sustainable. Vietnam is hoping for vaccinations to help reopen the country. However, the country has gotten doses out to less than 4% of its population, with less than 1% fully vaccinated, according to data from the New York Times at the time of writing. Recently, the country received two million doses from the United States government.
It will likely be a few months before Vietnam reopens more fully. Phu Quoc could be the only option for travelers looking to vacation in the country in 2021 – assuming it does open up and meet vaccination targets. More of Vietnam will likely follow in 2022, as the country gets to higher vaccination numbers.
When Vietnam is ready to reopen its borders, Vietnam Airlines is expected to resume more international flying. While the carrier did operate routes to the United States during the pandemic for repatriation purposes, it has spent time considering nonstop routes to the United States, though nothing has materialized just yet.