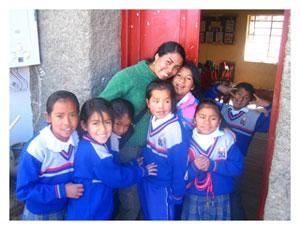 Melina
Melina is native of Peru who has a degree in Hospitality Management and Business. When Melina was a teenager, she left home with just $70 to travel and learn English. Coming from a poor family, her parents could not afford to pay for her studies, so she made the decision to study with native speakers in Cusco and work in tourism, starting as a housekeeper. Melina quickly moved up and became the receptionist of a hotel, and then several weeks later, she was offered work as travel agent. Melina eventually moved back to Lima to complete her last year of college.
Melina loves to travel and interact with different people from many cultures and communities. She likes parties and of dancing to all kind of music. Melina enjoys cooking Peruvian food and learning about other cuisines.
Melina adopted her cousin's daughter, who had been living in bad conditions, was not going to school and was taking care of her brother of four months. Melina's neice Yeraldine is now going to school and is getting great grades in school.