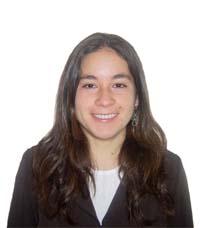 Fiorella
I was born in Lima- Peru, August 22, 1981. I'm 25 years old and I lived in Lima eighteen years. All my family is from Lima, however my parents now live in Arequipa because of my father's job. He works in the Credit Bank and he is an economist. He has worked there for 20 years in the finance area. My mother is housewife. She is a very good mother. I have 3 brothers, they are teenagers and they are currently in the school. In Cusco, I live with my older Brother.
When I'm not leading Globe Aware groups, I'm studying Economics, with my specialty being politics and theory. And I'm in the last cycle of the career. The duration of the career is 5 years, like the majority of the careers in Peru.
I have worked as a field worker's assistant in Vivencial Tourism in Uraratari and Huito with the agency Läs och res– Cusco (Investigation in Vivencial Turism in Uratari-Limatambo)
I have participated in investigation at the University Newspaper. Studies about theory and Politics. "A Luchar" of the university federation of University San Antonio Abad del Cusco. Análisis of the University Problematic.
Hobbies: I like sports (gymnastics and aerobics), fotography, books of different topics, movies, cooking. I prepare different dishes and desserts. I like to experiment with the food and drink different juices.
I like to walk in the outdoors and visit different places. I love Cusco`s nature.