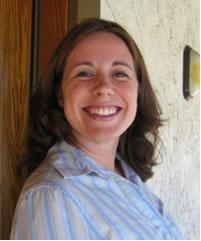 Salina
I am a native to California, having lived in a variety of cities throughout
the state. I also lived in Mexico when I was a little girl and in Buenos
Aires, Argentina during college. I attended Pepperdine University and
received my degree in Organizational Communication and Spanish.
Throughout my life, I have had a passion for volunteerism. I ran a
non-profit program for adults with disabilities for two years. I have also
coordinated programs to teach English to Spanish-speaking adults, have
worked with young children, the elderly and the homeless. I have also
volunteered with larger organizations such as American Cancer Society and
Special Olympics. Throughout these experiences, my greatest joys have been
in witnessing how seemingly simple concepts such as respect, kindness and
friendship can make the greatest impact in one's life.
In my spare time, I enjoy reading, music, sports, travel, good food and good
chocolate, getting to meet new people and spending time with loved ones. I
love to explore and try new things and am excited to share my passions of
volunteerism, travel and working with people!!