Live Making Bath Bombs from Brasov, Romania!
Making Bath Bombs live from Transylvania, Romania
Join us for a live bath bomb making class from Brasov, with our Romania therapy center's lead therapist, Luiza.
Join us live in Romania to meet and greet some of our incredible coordinators and friends from the therapy center in Brasov. Our beloved coordinator and lead therapist, Luiza, will guide you through the process of making the perfect at home bath bomb for a fraction of the cost of those bought in stores. There will be plenty of time to ask questions and learn more about the work we do at the therapy center for adults with special needs and to learn how you can join us as a volunteer in the future. Your contribution allows us to continue this important work.
Ingredients you will need:
Utensils:
1× measuring cup
1× kitchen scale
1× bowl
1× table spoon
1 × mold (you can use a silicone baking/muffin mold)
Ingredients:
Baking soda (sodium bicarbonate)
Lemon salt (citric acid E330)
Grapeseed oil or rapeseed oil
Rubbing alcohol
Cosmetic dye
Essential oil or cosmetic perfume
Time offered: Every day at 10:00 AM CST
Duration: 50 Minutes, unless otherwise noted
Group Size: up to 10 participants, defined as computers logged into the experience
Cost: $28/person unless otherwise noted.
Tax deductible
Credited toward any future Globe Aware program for up to 3 years, up to $100
85% of your contribution goes toward our charitable programing and coordinator, 15% admin
Have 9 friends to register for a session? Yours is free!
Book a private group
Want to join with just your family and friends? We can host a private group for up to 10 guests for $250
Email us at office@globeaware.com or call us at 877-588-4562, option 1
Share one of these fun moments with friends and family from wherever they are!
---
How to participate:
Join a video call from your phone, computer or tablet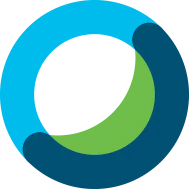 Download WEBEX for free on a desktop or mobile device. After you book, you'll receive an email with a link and details on how to join.
Detailed instructions for Webex setup: https://help.webex.com/en-us/nrbgeodb/Join-a-Webex-Meeting
---
Please book at least 48 hours before your chosen date and time to give us time to prepare our coordinators in different time zones.
Making Bath Bombs live from Transylvania, Romania
Register