Crafting the Perfect Pisco Sour with Rocio: Live from Cusco, Peru
Join us for a live virtual happy hour in Cusco, Peru with our beloved host, Rocio, to learn how to prepare a Pisco Sour, a unique Peruvian drink.
Take your virtual happy hour to the next level with a live Pisco Sour tutorial live from Cusco, Peru. Our longtime beloved coordinator, Rocio, joins you from her home to share the unique history of this special drink. She has lived in Peru her entire life and is overjoyed for the opportunity to guide you along the way to make the perfect Pisco Sour to impress your friends (or even just yourself) and also dive into some of the other drink related traditions and beverages of the indigenous Quechua peoples and of Peru. There will be also be ample time to ask questions about Peru related travel and volunteering, if you're interested. Guaranteed to have a tasty outcome.
Ingredients to assemble ahead of time:
2 oz Pisco
1 oz Fresh lime juice
1/2 oz Simple syrup
1 Egg white
Garnish: Angostura bitters (optional)
Cocktail Shaker
Times offered: 5:30pm and 7:15pm Central Weeknights
Duration: 50 Minutes, unless otherwise noted
Group Size: up to 10 participants, defined as computers logged into the experience
Cost: $28/person unless otherwise noted.
Tax deductible
Credited toward any future Globe Aware program for up to 3 years, up to $100
85% of your contribution goes toward our charitable programing and coordinator, 15% admin
Have 9 friends to register for a session? Yours is free!
Book a private group
Want to join with just your family and friends? We can host a private group for up to 10 guests for $250
Email us at office@globeaware.com or call us at 877-588-4562, option 1
Share one of these fun moments with friends and family from wherever they are!
How to participate:
Join a video call from your phone, computer or tablet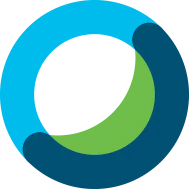 Download WEBEX for free on a desktop or mobile device. After you book, you'll receive an email with a link and details on how to join.
Detailed instructions for Webex setup: https://help.webex.com/en-us/nrbgeodb/Join-a-Webex-Meeting
---
Please book at least 48 hours before your chosen date and time to give us time to prepare our coordinators in different time zones.
Live Crafting the Perfect Pisco Sour from Cusco, Peru with Rocio!
Register